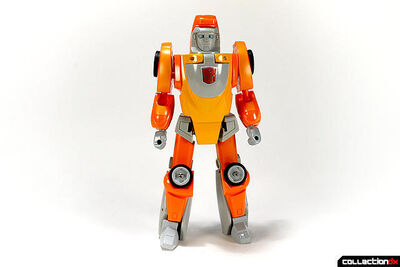 The' 'C-80 Superalloy Wheelie Survivalst is an unofficial reproduction of the elusive Jizai Toys model kit with a few tweaks to the product, namely the substitution of plastic with diecast for the torso and feet, and a few extraneous accessories. 
He holds a faithfull likeness to his G1 counterpart, specifically the cartoon model (some tweaking, however can yield a third mode wih reasonable accuracy to the toy). To compliment the look, he comes with a character card, a slingshot, and an absolute myriad of faction decals. His torso and feet are diecast, and so are his wheels, which also have rubber.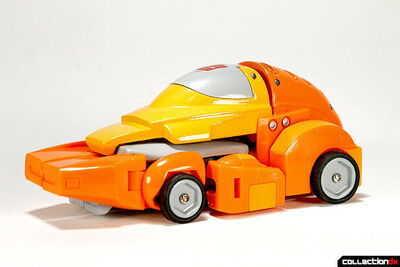 WikiAlpha page for Wheelie Survivalist - http://en.wikialpha.org/wiki/Wheelie_Survivalist
Ad blocker interference detected!
Wikia is a free-to-use site that makes money from advertising. We have a modified experience for viewers using ad blockers

Wikia is not accessible if you've made further modifications. Remove the custom ad blocker rule(s) and the page will load as expected.