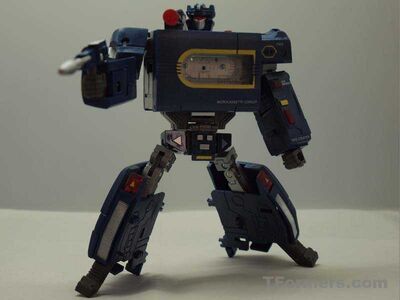 Originally,
Sonicron
was a concept skectch by Guido Guidi, back in the day when he was still called soundwave. He's now a toy by
BTS
, and goes by Sonicron.
Sonicron Transforms into a modern mini casette recorder, and can hold the original g1 casettes in both modes. He also incudes amunition to attach to his upper body, and a second head.
A Review of Sonicron at Tformers.com. Kudos to Blitzwing.
Ad blocker interference detected!
Wikia is a free-to-use site that makes money from advertising. We have a modified experience for viewers using ad blockers

Wikia is not accessible if you've made further modifications. Remove the custom ad blocker rule(s) and the page will load as expected.