"I started eating Energy Cubes about two months ago, and I can already see a difference. I've gone down two waist sizes. I sleep better, I've got more drive, and I'm not exhausted everyday when I come home from work. My wife still can't believe it. It's incredible. Energy Cubes have changed my life." ---Kickback
Energy Cubes, or as they are referred to in first party conversation, Energon cubes, are bright pink cubes of pure energy. Many companies have decided to make these in one form or another because of a few reasons.
Its a simple design
They are cheap to produce
They are legally ambiguous to avoid potential lawsuits.
With these in mind, there have been a few different forms made by a few different companies.
They have been made by "Impossible Toys," "Unicron.com," "Fansproject," and even "Reprolabels" got in on it.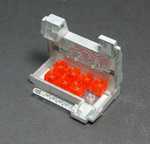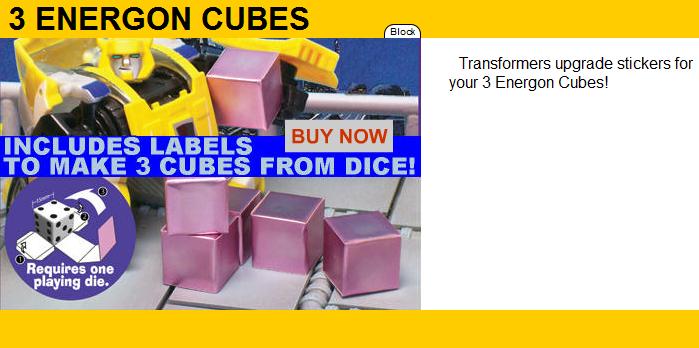 Ad blocker interference detected!
Wikia is a free-to-use site that makes money from advertising. We have a modified experience for viewers using ad blockers

Wikia is not accessible if you've made further modifications. Remove the custom ad blocker rule(s) and the page will load as expected.